Introduction:
The automotive industry in Pakistan is one of the fastest-growing in the country, accounting for 4% of Pakistan's GDP and employing over 1.8 million people. There are currently 3,200 automotive manufacturing plants in the country. It contributes nearly Rs50 billion (US$310 million) to the national exchequer. The sector as a whole employs 3.5 million people and plays a critical role in promoting the vendor industry's growth. Over 180,000 vehicles were sold in the fiscal year 2014–15, with 206,777 units sold in the fiscal year 2015–16. Honda, Toyota, and Suzuki currently dominate the auto market. However, on March 19, 2016, Pakistan passed the "Auto Policy 2016-21," which provides tax breaks to new automakers who set up shop in the country. The following are the major players in Pakistan's automobile industry.
Leading automotive brands:
Atlas Honda Limited (PSX: ATLH) is a well-known motorcycle manufacturer in Pakistan, commanding more than 60% of the two-wheeler market. The company is part of the Atlas Group, which was founded in the 1960s with the incorporation of Shirazi Investments (Pvt.) Limited with an initial capital of Rs 500,000. In 1963, a technical collaboration agreement was signed with Honda Motors Company Limited, Japan (HMC) using funds generated by Shirazi investments to produce and sell motorcycles in Pakistan.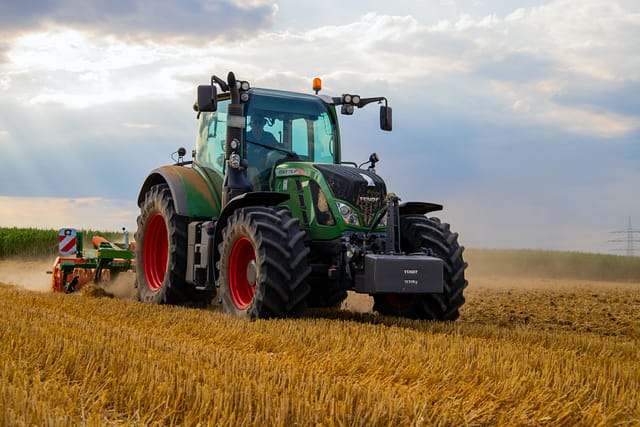 Al-Ghazi is one of Pakistan's only two major tractor manufacturers, having been in business since 1983 and beginning production in 1984. The company manufactures various tractor models and generators and agricultural implements such as cultivators, plows, and sprayers. The company has achieved 92 percent localization in the business while using only a small percentage of imported content in manufacturing. The company is owned by the Al-Futtaim Group in Dubai, which owns more than half of it. Al-Futtaim has over 200 subsidiaries in the UAE, Bahrain, Kuwait, Oman, Qatar, Saudi Arabia, Egypt, Pakistan, Sri Lanka, Syria, Singapore, and Europe.
Ghandhana Nissan Limited (PSX: GHNL) is a Pakistani automaker that produces a variety of vehicles. It is part of the Bibojee group of companies, which was founded in 1981 and began production in 1996. Under a technical assistance agreement with Nissan Motor Japan and a Joint Venture Agreement with Nissan Diesel Co. Japan for light and heavy-duty commercial vehicles, the company had a license for the distribution of Nissan passenger cars. In addition, the company formed alliances with UD Trucks Corporation for UD trucks and buses. Recently, the company formed a wholly owned subsidiary after entering into an agreement with Dongfeng. The company has two plants in Port Qasim, one for trucks and one for cars. Ghandhara Nissan, as well as Ghandhara Industries, General Tyre, and Rubber, are all subsidiaries of Bibojee Service. Gammon Pakistan and a slew of textile and cotton mills are among the companies represented. Ghandhara Nissan established Ghandara Dongfeng Pvt. Ltd in July 2013 with an equity investment of Rs 59.99 million. The subsidiary will assemble Dongfeng vehicles from China. The company began by importing these vehicles.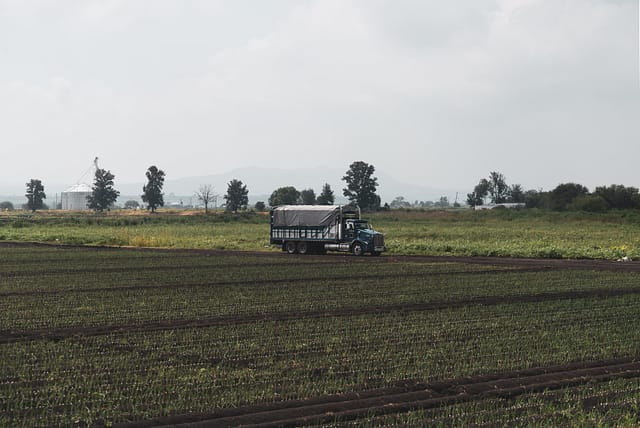 HinoPak (PSX: HINO) controls nearly 45 percent of the market, and while truck demand has been strong and growing (33 percent during this period), demand for locally assembled buses has fallen over the last year and a half, owing to increased imports in the segment.  
The Honda Atlas (PSX: HCAR) Despite the debilitating effects of the covid-19 quarter, which sent many a company spiraling into losses due to factory-wide shutdowns and a significant slowdown in demand has emerged relatively unscathed and has since seen a solid recovery. From zero sales in April, it appears that the automobile market has awoken from its year-long stagnation, aided by the lifting of lockdowns, a decent demand recovery, and much cheaper car financing due to lower policy rates.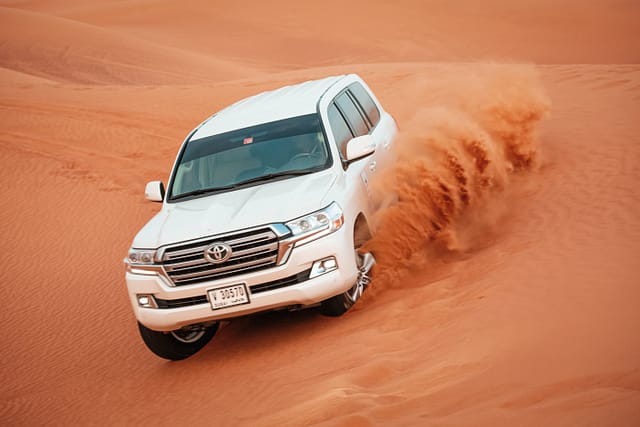 Indus Motors (PSX: INDU), the country's second-largest automotive assembler, saw a 23 percent increase in its top line in HFY18 and a subsequent 21 percent increase in its bottom line year on year. The increase in top-line revenue is due to higher car sales and price increases in December 2017. Overall volumetric sales increased by 6% in HFY18, thanks to a healthy sales mix and higher sales for higher-priced variants. Both the Hilux and the Fortuner rallied strongly, with Fortuner sales increasing eightfold. Despite the company's efforts, sales of the flagship Corolla with a higher volumetric weight fell slightly. In fact, Corolla production fell by 1% in the first quarter of the fiscal year 2018, and by 4% in the second quarter, indicating that sales are being squeezed due to capacity constraints.
Millat Tractors (PSX: MTL) has grown to become the country's largest tractor manufacturer. The company was founded in 1964 and began operations by importing and selling Completely Built Unit (CBU) tractors. MTL was nationalized in 1972, and the company was bought out by management in 1992, after twenty years. Millat has since ventured into generating sets and has either acquired or established other subsidiaries for similar business. Bolan Casting was purchased in 1993, Millat Equipment was established the following year, and Millat Industrial Products was established in 2002. Since signing an export agreement with AGCO Corporation in Africa, the company has been gaining market access abroad. MTL's main line of business is the production of agricultural tractors, diesel engines, forklifts, and a variety of agricultural implements. It also has laboratories for material testing and gauge control. In a market of about 60,000 tractors, the company's plant currently has a capacity of more than 35,000 units per year.
Trend Graphs and Simple moving average chart
There are two charts depicted to show trend and simple moving average. Simple moving averages are one of the most important indicators in technical analysis, and there are numerous variations. The SMA is the most straightforward moving average to construct. It is just the average price for a given time period. Because it is shown on the chart bar by bar, generating a line that moves along the chart as the average value changes, the average is called "moving."
SMEs are frequently used to determine the direction of a trend. The trend is up if the SMA is trending higher. The trend is down if the SMA is trending down. The long-term trend is often represented by a 200-bar SMA. as 50 bars are commonly employed to determine the intermediate trend. SMAs with shorter periods can be used to spot shorter-term trends.
Price data and technical indicators are frequently smoothed with SMAs. The smoother the result, the longer the SMA's period, but the more latency imposed between the SMA and the source.
Crossing of prices, Trading signals are frequently triggered by SMAs. When prices cross above the SMA, you should consider going long or covering short; when prices cross below the SMA, you should consider going short or exiting long.
Recent Developments

Shift towards Electric Vehicles (EVs):
One of the most notable recent developments in the Pakistani automotive industry is the increased focus on electric vehicles. As the world moves towards sustainable and eco-friendly transportation, Pakistan is aligning itself with global trends. The government has introduced policies and incentives to encourage the production and adoption of electric vehicles, aiming to reduce the carbon footprint and dependency on traditional fuel sources.
Local Manufacturing and Assembly:
To boost the local economy and reduce import dependency, there has been a concerted effort to promote local manufacturing and assembly of vehicles. Various international automotive manufacturers have partnered with local companies to set up assembly plants in Pakistan. This move not only creates job opportunities but also facilitates the transfer of technology and expertise, contributing to the overall growth of the automotive industry.
Policy Reforms and Incentives:
The government of Pakistan has introduced policy reforms and incentives to attract foreign investment and stimulate the domestic automotive market. These reforms include tax incentives, reduced duties on the import of machinery, and other measures aimed at creating a more business-friendly environment. Such initiatives are essential in fostering a competitive and sustainable automotive industry.
Infrastructure Development:
The development of robust infrastructure is crucial for the growth of any industry, and the automotive sector is no exception. Recent investments in road networks and transportation infrastructure have not only improved connectivity but have also facilitated the distribution and logistics of automotive products. This, in turn, has a positive impact on the efficiency and competitiveness of the industry.
Emergence of Innovative Startups:
In recent years, there has been a surge in the number of innovative startups entering the automotive space. These startups are introducing novel solutions, from tech-based services to electric vehicle components. The entrepreneurial spirit within the automotive sector is contributing to increased competition, pushing traditional players to adapt and innovate.
Digitalization and Connectivity:
The integration of digital technology into vehicles and the overall automotive ecosystem is another noteworthy development. From smart infotainment systems to advanced safety features, the Pakistani automotive industry is embracing digitalization. This trend not only enhances the driving experience for consumers but also positions the industry within the global technological landscape.